Dawn Venture Charters - For Your Personal Boat Trip Around Portpatrick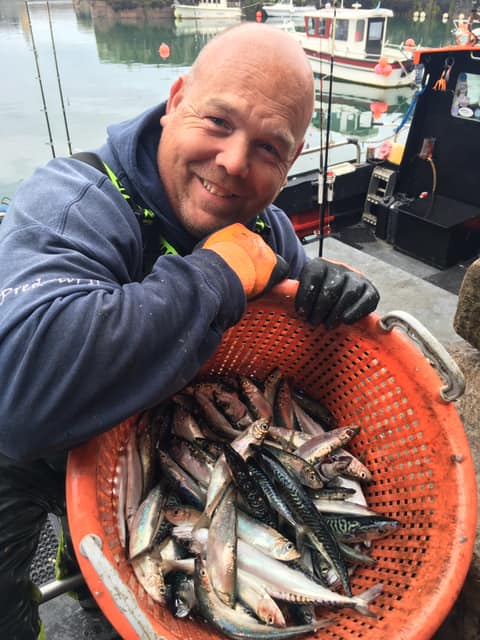 The Skipper
I am Dominic. I was born in Saltburn in the North East of England and have been involved with boats for many years.

Boating has always featured in my life and I began my interest at an early age, going fishing from Whitby and Scarborough with handlines and bits of mussel or mackerel! I have always taken the opportunity to go sea when it arose.
In 1991, I joined the Royal Navy as an Engineer. I served on frigates, varioux assault ships and aircraft carriers (most notable the HMS Ark Royal). I travelled the world for the next 22 years and experienced conflict in various theatres. Since 2013, after obtaining the relevant qualifications, I have skippered 3 charter angling vessels with "Optimist" being my largest and most powerful vessel.
My background is in Engineering and I am a fully qualified Electrical/Electronics Engineer and Armourer. I am also a commercially endorsed Advanced Powerboat Skipper with a cumulative career tally of over 5000 days at sea.
I have the utmost respect for the sea and appreciate how quickly she can turn on you. If I cancel the trip or bring you in early, it is for a very good reason - YOUR SAFETY! Being afloat is meant to be pleasurable not a scary experience.
I hope that you will consider "Dawn Venture" as an option for your trip.
Moored in Portpatrick, South West Scotland (dg98an)
Dawn Venture
38ft Aquastar Ocean Ranger with 2 x 315hp aftercooled cummings marine engines with Turbos

Large deck area with canvas covering for maximum comfort

Enclosed flush toilet facility

Moored at Portpatrick,

Wigtownshire (dg98an)

20 mile code of practice

All safety measures and up-to-date electronics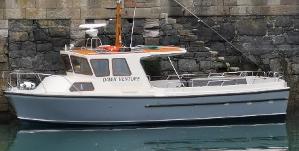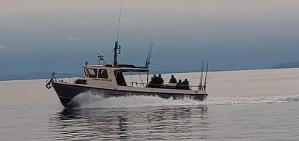 We cater for your individual
requirements
www.dawnventurechartersscotland.co.uk
FACEBOOK: Dawn Venture Angling Charters-Portpatrick-SW Scotland
www.CBUK/SCOTLAND/SOUTH OF SCOTLAND
mount.farm@yahoo.co.uk
mobile : 07739231331